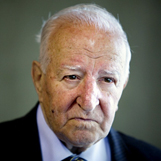 (1923-2020)

Emeritus Consultant

Eduardo Lourenço is one of the most illustrious Portuguese thinkers of the twentieth century. He is Emeritus Professor and holds several national and international awards. Among his Academic honours, he holds Honorary Degrees awarded by the University of Rio de Janeiro, University of Coimbra, University Nova of Lisbon and University of Bologna. He holds two chairs, one at the University of Bologna and the most recent one at the University of Aix-Marseille. Among other international honours, in France he holds the Order of Arts and Letters (2000) and the Knight of the National Order of the French Legion of Honour (2002).
He is non-executive Administrator of the Calouste Gulbenkian Foundation and the Cultural Advisor of the Portuguese Presidency. From his numerous and notorious publications stand out: Heterodoxia I, (1949), O Labirinto da Saudade (1978), Nós e a Europa ou as Duas Razões (1988), A Europa Desencantada (1994), Nós Como Futuro (1997), Portugal como Destino seguido de Mitologia da Saudade (1999), Do Colonialismo como Nosso Impensado (2014).

"Eduardo Lourenço: da qualidade do olhar" | Margarida Calafate Ribeiro e Roberto Vecchi | 2020 | Jornal Público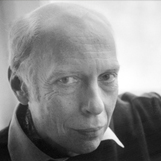 Helder Macedo is a poet, novelist and essayist. He is an Emeritus Professor of King's College where he held the Camões Chair from 1982 to 2004. He is an associate researcher at the Centre for Social Studies, University of Coimbra. He was the director of the Portuguese and Brazilian Studies Department at King's College until 1991 and the associate director of the Institute for Romance Studies. He was the founder and editor of Portuguese Studies (1985-2004). He is member of the Lisbon Academy of Sciences, fellow at King's College, and Commander of the Order of Santiago de Espada. He has taught at several universities in France, Spain, Brazil and the United States of America (Harvard and Berkeley). He was General Director of Spectacles (1975) and Secretary of State for Culture (1979). He is the author of an extensive and remarkable work that includes essays, poetry and fiction, for which he received several national and international awards.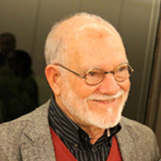 José Luandino Vieira is an Angolan writer and one of the greatest Portuguese language writers of the twentieth century. He participated in the Angolan national liberation movement and was imprisoned from 1959 to 1974 by the Portuguese dictatorial regime. Luuanda (1963) one of his most remarkable novels, was awarded the Grand Prize of the Portuguese Society of Writers in 1965, while he was detained at the Tarrafal prison camp. In 2016 he received the Camões Prize for his literary and cultural career, which he declined because of personal reasons. He is a founding member of the Union of Angolan Writers and he was, during the first years of independence, one of the key figures in the creation of many cultural institutions in Angola. In 2015, he published Papéis da Prisão Apontamentos, Diário, Correspondência (1962-1971) (Caminho, 2015), an important collection of notes, diary fragments and letters written during his imprisonment.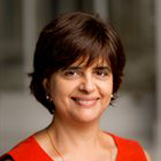 Ana Maria de Medeiros is the director of the Centre for Modern Languages at King's College and was the director of the University of Kent in Paris. She is a specialist in political science and contemporary Francophone and Lusophone literatures. She has taught at several universities in the United States and Europe. Her publications include: Identité, Mémoire, Lieux: Le passé, le present et l'avenir d'Amélie Nothomb (co-edited with M. Lee. Classiques Garnier, 2015); Questions of Influence in Modern French Literature (co-edition with T. Baldwin, J. Fowler. Palgrave Macmillan, 2013).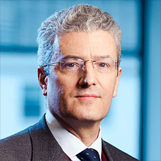 Francisco Bethencourt is Charles Boxer Chair and a leading authority on the history of the Portuguese-speaking world. He recently published the first global history of racism from the crusades to the twentieth century based on original research. He previously published the only comprehensive history of the early modern Inquisition, which is available in French, Portuguese, Spanish, Serbian and English editions. Professor Bethencourt has edited and co-edited twenty books and issues of journals.
Prior to joining King's in 2005, Francisco Bethencourt lectured at Universidade Nova de Lisboa. He was Visiting Professor at the Universidade de São Paulo and Brown University. He has been a member of the advisory councils of historical institutes in London, Paris and Lisbon.

Professor Bethencourt currently serves on the advisory board of several Portuguese, Spanish and Brazilian journals and has been supervisor or consultant of doctoral and postdoctoral research programmes in London, Leiden, Bologna and Coimbra. He has been the co-ordinator and consultant at King's of protocols with the Instituto Camões and other Portuguese sponsors. In 2006-2008 he was Head of the Department of Portuguese and Brazilian Studies. He is currently a member of the Academic Staff Committee at King's College London.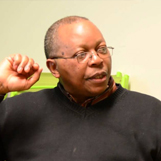 Jean-Claude Kangomba holds a PhD in Philology and Literature from the University of Liège. He is a Scientific attaché at the Archives and Museum of Literature in Brussels. He is also the editorial director of Congo-Meuse, a scientific journal from the Archives and Museum of Literature, published by L'Harmattan. Member of the Scientific Committee of the Annals of the University of Craiova. Visiting Professor at the Universities of Warsaw, Craiova, Hassan II, Casablanca and Wuhan. Jean Claude Kangomba is also lecturer and trainer in African literatures, on behalf of the NGO Cooperation for Education through Culture (CEC, Brussels).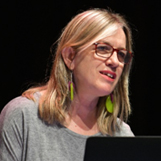 Maria da Graça dos Santos is Full Professor at Université Paris Ouest Nanterre - La Défense, where she is the director of the Department of Lusophone Studies. She is a researcher at the Centre de Recherches Interdisciplinaires sur le Monde Lusophone and at the Centre d'Histoire Culturelle des Sociétés Contemporaines (Université Versailles St. Quentin en Yvelines). Besides her academic duties, she is a director, actress and theatre teacher. She is the co-founder of the company "Cá e Lá" ("Here and There") (Bilingual theatre company in French/Portuguese) and she is the director of "Parfums de Lisbonne" – a seasonal urban Festival crossing the boundaries between Paris and Lisbon. Her works address the Salazar dictatorship and censorship. She published several articles on the history of the European theatre and on Portuguese theatre. She recently published the book Miguel Torga: le dialogue inassouvi. Essai d'analyse de son écriture dramatique (Peter Lang, 2018). She contributed to Dictionnaire encyclopédique du théâtre à travers le monde (Bordas, 2008) and published Le spectacle dénaturé, le théâtre portugais sous le règne de Salazar 1933-1968 (CNRS éditions, 2002).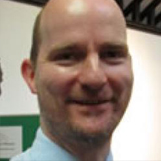 Phillip Rothwell is King John II Professor of Portuguese in the Faculty of Medieval and Modern Languages. He specializes in the literatures and cultures of Portugal and Lusophone Africa. He favours psychoanalytic theory as a tool to furthering our understanding of Portuguese culture and its imperial aftermaths. An authority on the Mozambican writer Mia Couto and the Angolan author Pepetela, his current research focuses on disavowal as a structuring discourse in Portuguese colonialism.